CSS editor¶
Mapbender offers an CSS editor for every application which easily allows you to change its style (colors, sizes, icons, …). In the editor it is possible to define additional CSS classes that will overwrite the default style.
The CSS editor is located in the "CSS" tab of every application.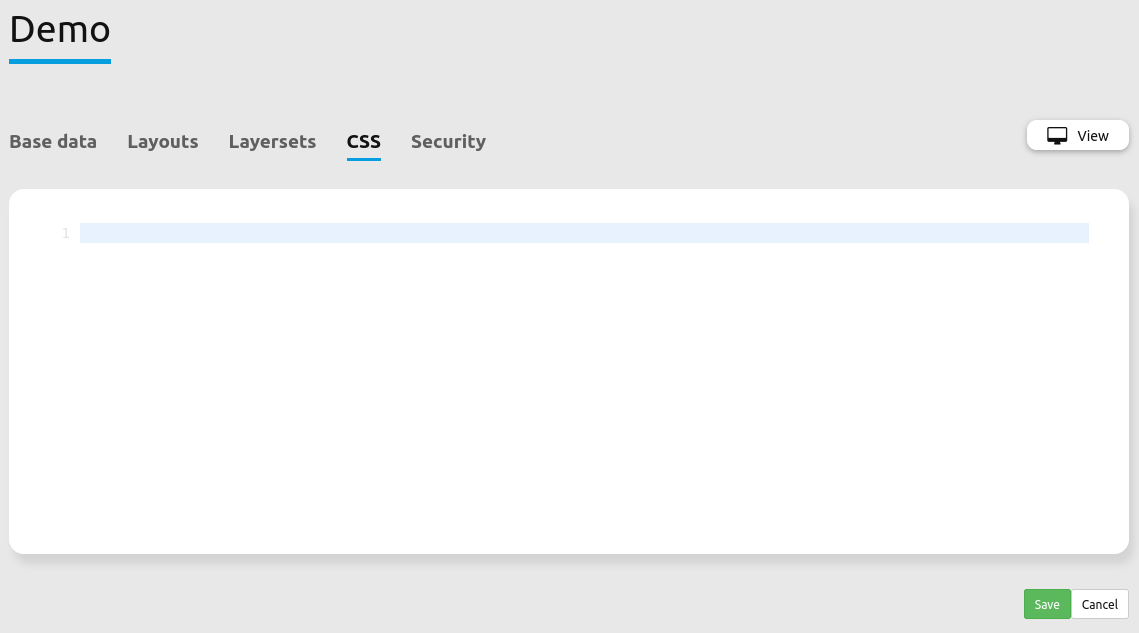 Tip
A browser inspect tool can help you to find out the CSS classes you want to change.